Absinthe spoons are one of the most interesting accessories for absinthe. There are a lot of creative versions and they are all beautiful to look at. Some might think that is strange for absinthe spoons to have holes in them but it is all part of the absinthe ritual. The point of the absinthe spoon is to hold the sugar sube while ice cold water is dripped over it and into the absinthe glass. Maison Absinthe has a wide assortment of spoons that would be perfect in every absinthe lover's collections. They are exact reproductions of French antique absinthe spoons and are made of high quality chrome over stainless steel or brass. This ensure that the spoon do not tarnish and are dishwasher safe. The following are 5 of our most popular spoons that would be a perfect addition to your collection.
Skull Absinthe Spoon
This skull spoon is one our most popular items. It features skull and crossbones on the grill and is a unique addition to any collection. This spoon is one our largest and can accommodate any glass. Channel your inner pirate and enjoy some absinthe with this spoon.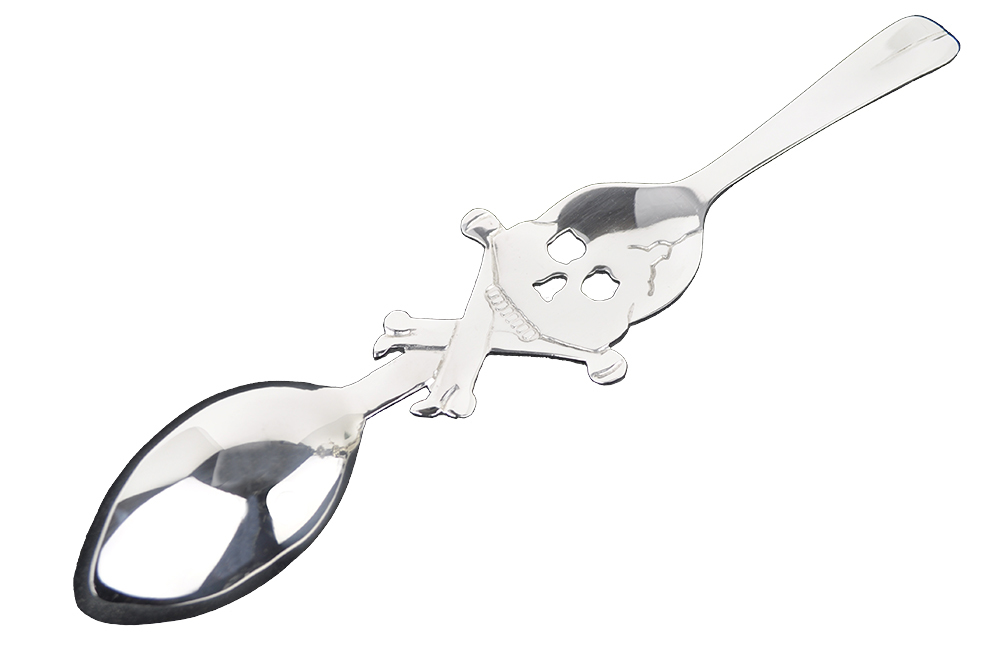 Eiffel Tower Absinthe Spoon
This eiffel tower spoon is easily one of our most popular due to the beautiful design. The original antique spoon is highly sought over and it is a collectors item. This reproduction will look beautiful and add some pizzazz to your collection.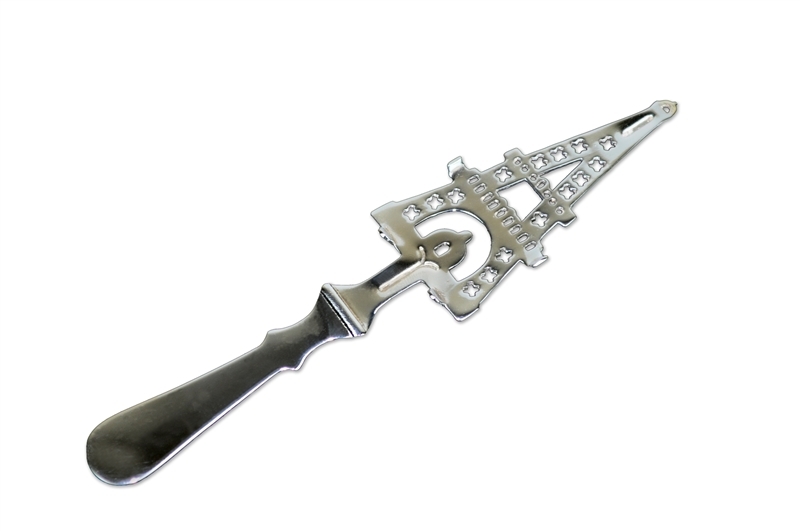 Absinthe Spoon
This "absinthe spoon" is aptly named due to the word "absinthe" being cut out on it's grill. The sugar cube would be placed on the middle and the sugar water would drip through the letters and into the absinthe. This is a popular item due to the fact that it is a cross between a classic absinthe spoon and a modern.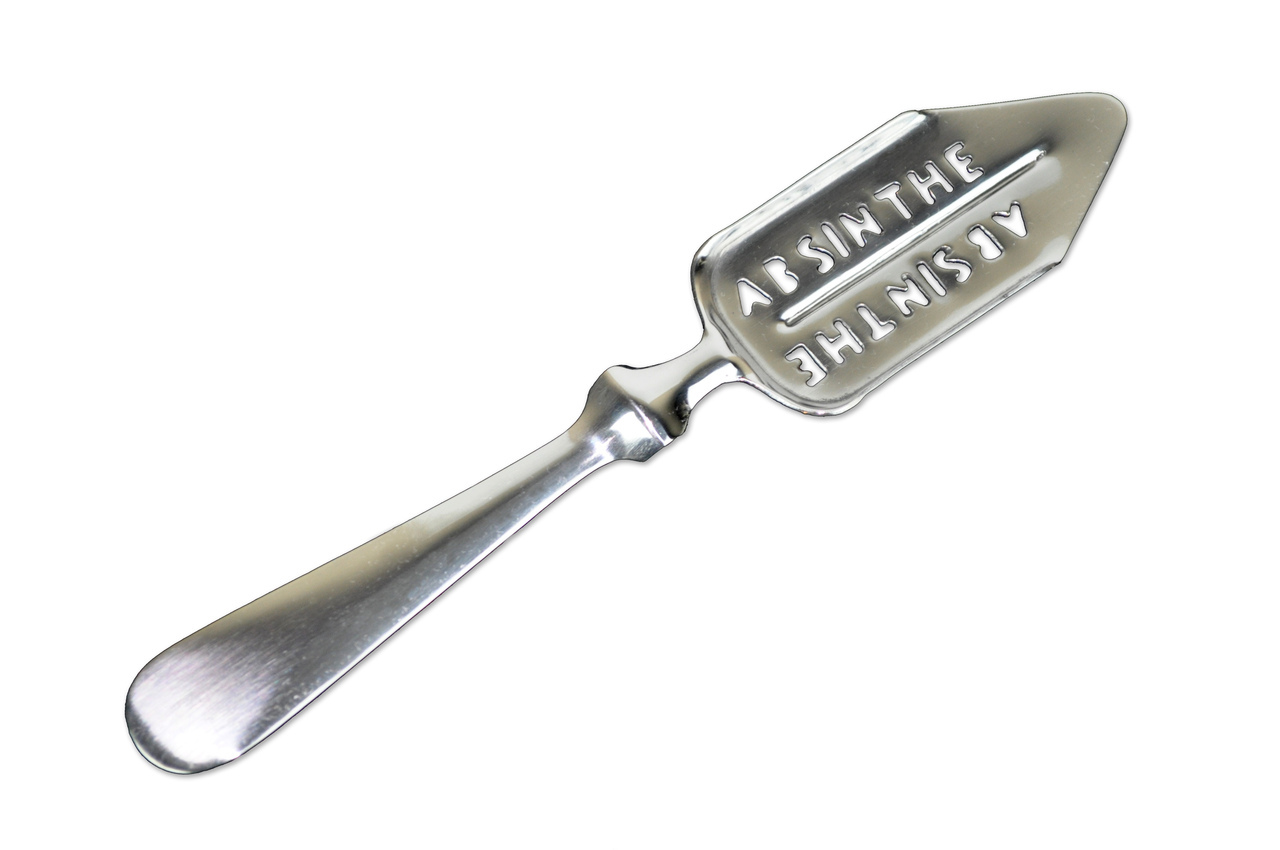 Absinthe Hearts Spoon
This item is very popular due to the small cutouts in the center of the spoon. They resemble hearts and it is a perfect dainty spoon for any collection. The hearts spoon is one of the longest spoons and can accommodate wider glasses.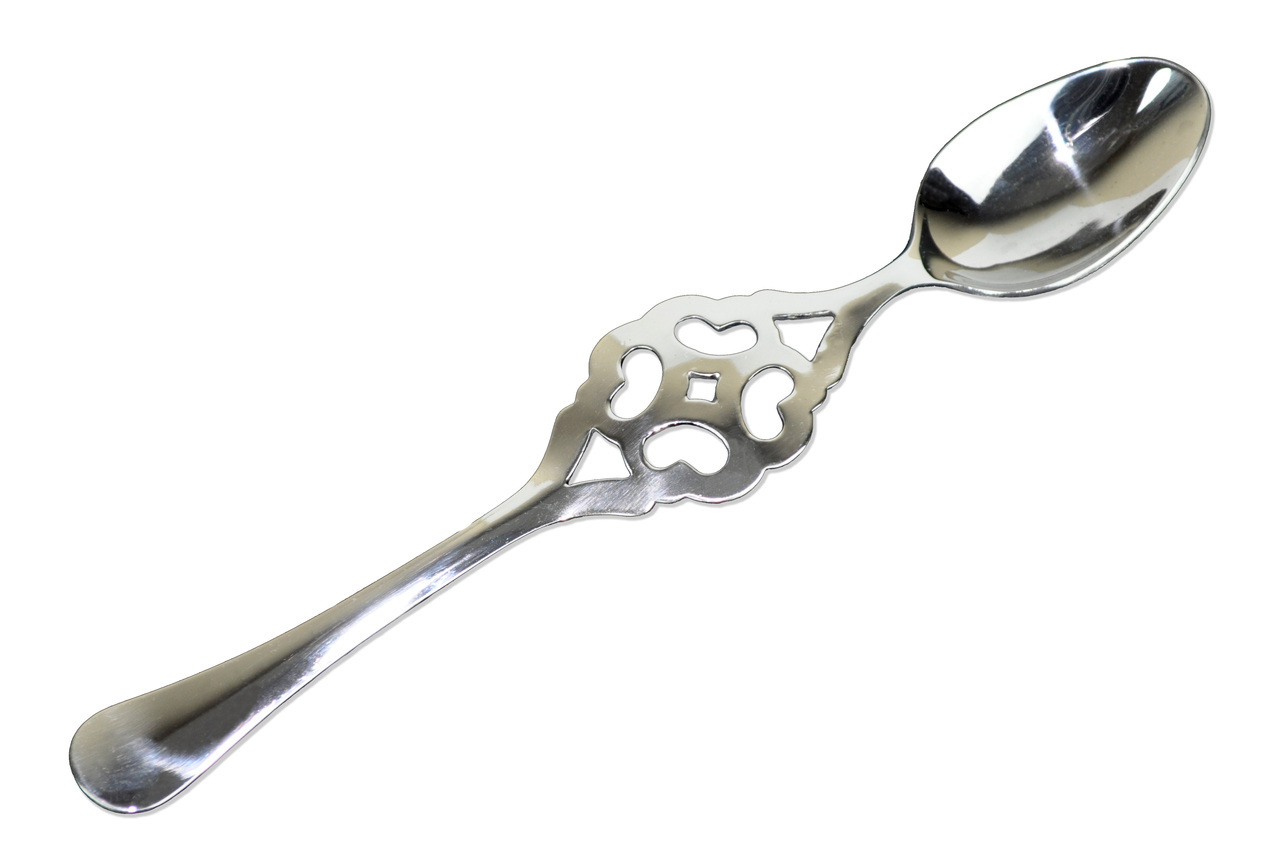 Wormwood Leaf Absinthe Spoon
This spoon has always been a crowd favorite. It's grill is made out of a wormwood leaf which is what absinthe is made of. It is simple and beautiful to look at. The wormwood spoon is a collector's item that will never go out of style.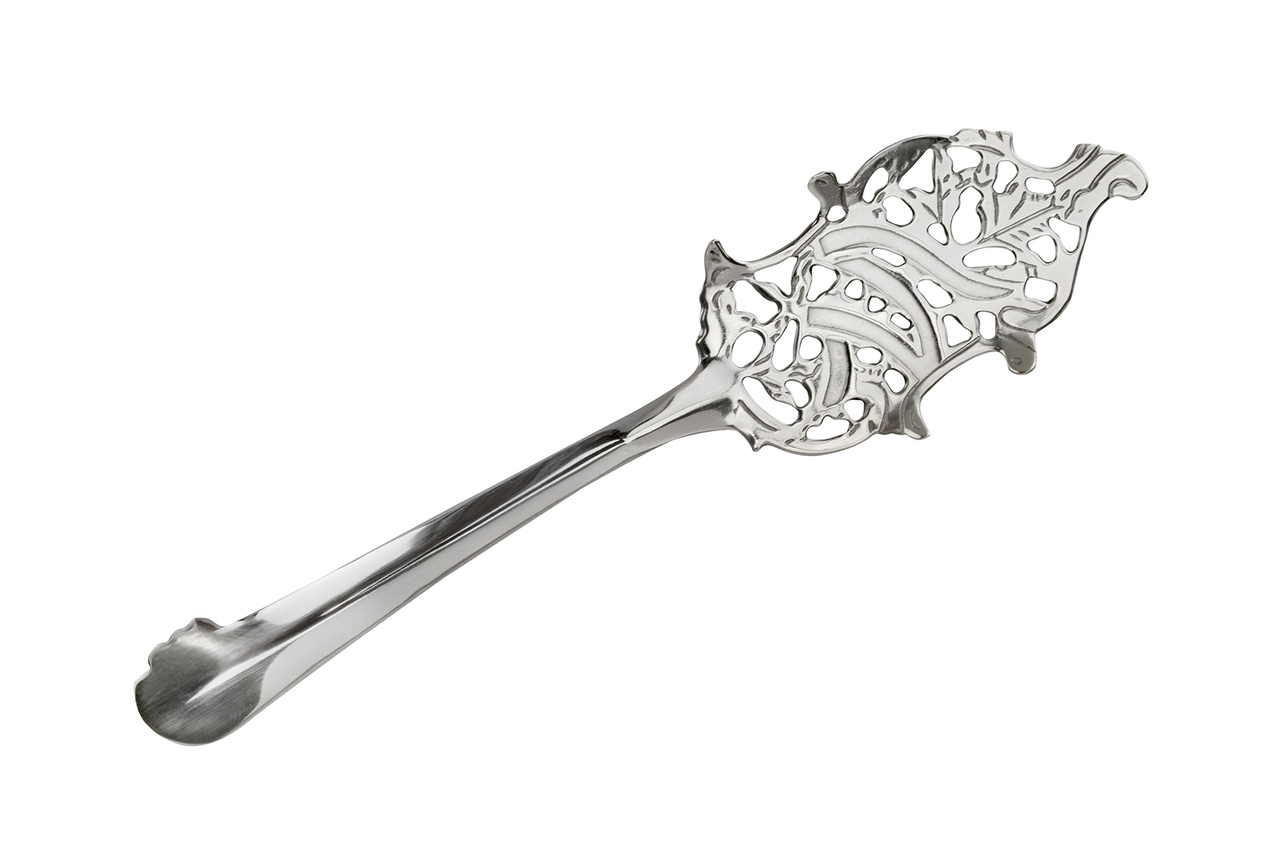 Experience Maison Absinthe
Maison Absinthe understands that there are a lot of different parts to the absinthe ritual. We want to show you how to prepare your absinthe in the traditional way. Our spoons are rival to none and can complete any collection. Feel free to reach out to us with any absinthe questions relating to our products and never hesitate to call us at 225-612-5533 or contact us here.